Milan is often referred to as the "fashion capitol of the world", and for a good reason too. While many of Italian fashion brands were originally founded in other cities, most of them are based in Milan like Armani, D&G, Moschino, Versace, Prada, Giuseppe Zanotti and many more. In the 19th century, the Lombard capital established itself as the biggest textile production center. In the beginning designers mostly copied Parisian fashion, but with time they developed a unique and nowadays widely appreciated Milanese style.  This led to economic prosperity for the region, and to this day Milan remains the backbone of Italy's industrial production.
While all the aforementioned fashion labels have their appointed stores, all of them are fairly expensive. Therefore, townspeople of Milan often joke that only tourists do their shopping in the most prominent department stores and streets. Luckily, besides the famous shopping "corsos" that are definitely a "must-see" there are several outlets and shopping malls where you can purchase designer clothes on a discount.
The main city square of Milan is named after the dominant Milan Cathedral (the Duomo). The vicinity of the square is filled with retail shops of different brands, but most of them are located in the world's oldest shopping malls – Galleria Vittorio Emanuele II. If the architecture itself doesn't impress you, this is the place where you can find almost every fashion brand you can think of. The building is an extraordinary mixture of modern and historical.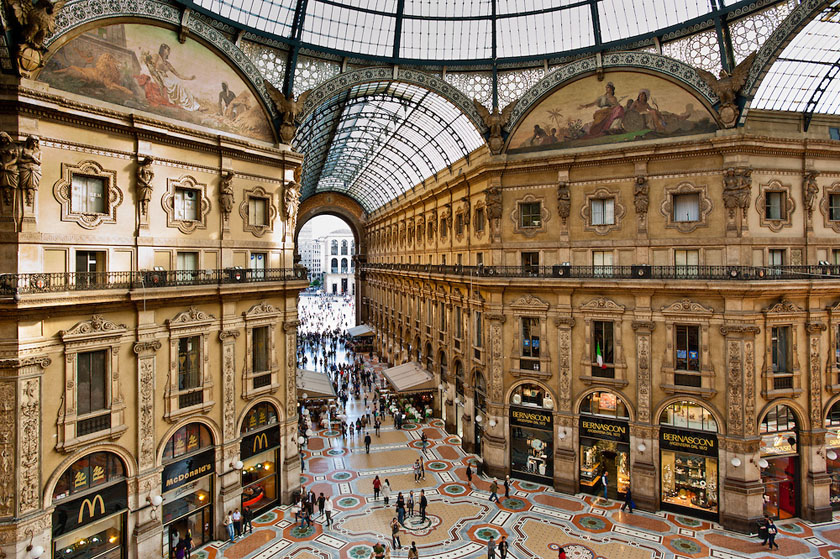 The floor and the ceiling are decorated with stunning mosaics, and the one that catches a tourist's eye the most is definitely one with the bull. Besides the availability of all prominent fashion brands in one place, there are also beautifully designed restaurants and cafes where you can enjoy Italian cuisine or have a cup of espresso. Galleria Vittorio Emanuelle II is a must-visit if you are in Milan, and it gives away a vivid historical and luxurious sensation. The prices are naturally a bit higher than usual, since you pay for the complete experience and not just for the goods.
If you decide to look for some more affordable merchandise, you won't have to go too far. Vittorio Emanuele II, who was the first king of Italy, also has a street named after him – Corso Vittorio Emanuele II – and it is one of the most popular in the city. Traffic isn't allowed in this zone, and there is plenty of shops for everyone's taste and pocket too, however the "corso" can get very crowded. La Rinascente, one of the biggest shopping malls in Milan is also located here. The idea behind this specific setting was probably to put together as many different brands and stores in area you can cover in few minutes' walk. Since shopping can be exhausting, a perfect place where you can recollect your thoughts and relax is at the top of Duomo, which is another must-visit Milan's attraction, offering amazing viewpoint of the city.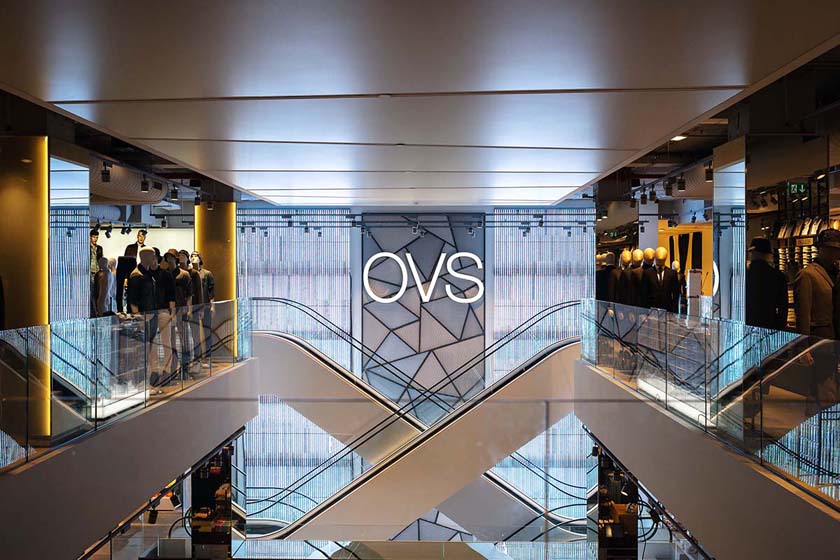 For the around-the-world affordable clothes from all brands, you should visit Corso Buenos Aires. This street is perfect for anyone who likes casual clothing. There is a downside though – dense traffic. You probably already know the brands that find their spot here, since they are from manufacturers that have stores established around the world. There are also some authentic Milanese shops located here that you should probably visit.
If you would like to see some of the more authentic shops, just keep walking, and you will find yourself in Corso Venezia. The street is always full of people and besides stunning architecture it is home of some of most exclusive and high end menswear brands. If you are looking to buy some impeccable clothes, you will surely find something suitable in Corso Venezia.